Tasty summer skewers

Skewers:
Shrimp or scallops/cherry tomatoes/yellow bell peppers
w/ Ginger Lime Marinade
Steak/Mushrooms/Red onions
w/ Garlic-Rosemary
Marinade
Before you leave home, do any necessary chopping of meat or veggies, then separate into plastic containers with a simple marinade over the top.
While the fire is heating up, assemble the skewers. While they're grilling, brush the tops with extra marinade.
Remember: don't marinate seafood for longer than an hour to prevent mushiness; be careful not to leave raw meat in a warm car or hamper.
Experiment: try other veggies on skewers like sweet white onions, Japanese eggplant and zucchini.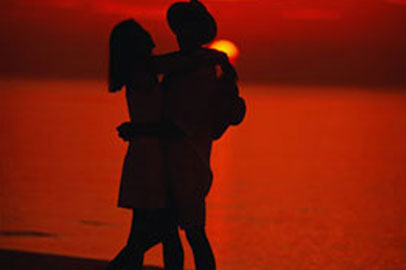 Red Onions & Portabello Mushrooms
w/ Balsamic Glaze

Cut red onions into thick, 1/2" rounds. Do not separate the rings before grilling. Clean the mushrooms and trim the end of the cap. Brush onion rounds and mushrooms with balsamic glaze and place on a hot grill. Turn each round once. The edges will turn smooth and shiny and will be tender, but not soft, to the touch.

Remove to a plate and separate into rings. Drizzle with extra balsamic glaze if desired.
Lolliop lamb chdps 7 leeks w/ Stoneground Mustard Sauce

Lolliop Lamb Chops and & Leeks:
1 lb. lolliop (small) lamb chops
2 large leeks
Stoneground Mustard Sauce (see below)
Wash leeks and cut in half. Mix up mustard sauce; brush lamb chops & leeks, then place on a hot grill, basting with extra sauce if desired.
Turn once; cook lamb chops to desired done-ness.
Stoneground Mustard Sauce

3 Tblsp. Stoneground mustard
1/4 c. red wine
1/8 cup olive oil
1 Tblsp. Freshly chopped tarragon
Salt & Pepper to taste